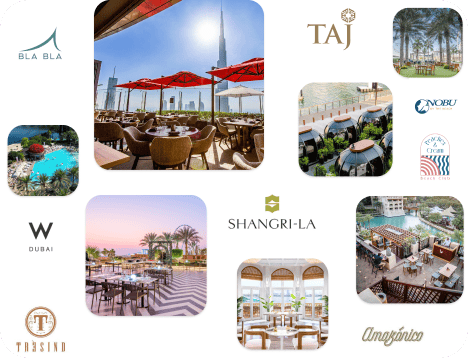 Let DineOut be your guide.
With just a tap, you unlock a world of new experiences, unparalleled flavours, and unforgettable memories. Expand your palate and discover new favourite places around Dubai.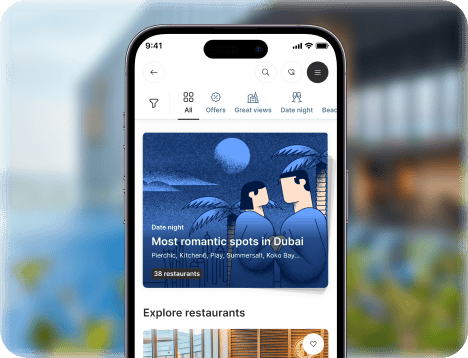 Check the vibe.
Know all about the ambiance, menu, amenities and more, even before you visit the restaurant.
Try DineOut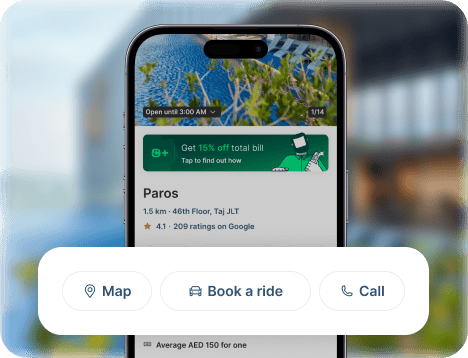 We'll take you there.
Take full advantage of your Careem app. Book a ride in a tap, straight from DineOut. Choose from our fleet of cars or taxi.
Try DineOut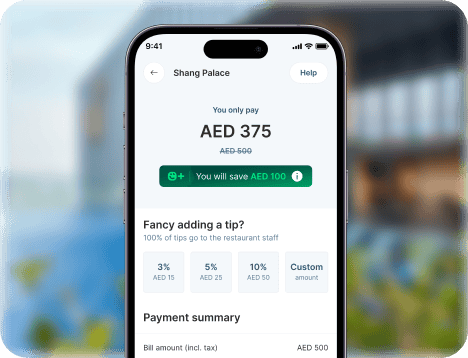 Pay with a tap.
Pay the restaurant bill and even add a tip using your saved cards, Apple Pay or Careem wallet balance.
Try DineOut
Top Questions
How can I change my payment method?

Add your card details and save them when making your first booking. To add another card, go to your profile and select "add new" under the Cards section. You can also pay for anything on Careem with your wallet balance.

How do I become a Captain?

Visit the Captain page on our website, or click on "Captain sign-up" at the top of our home page. You will find all relevant information there.

How do I order food on Careem?

If it's your first time, register with Careem with your mobile number, name and a strong password. Once you're registered, select the "food" icon on the home screen of the app. You will then have access to a wide selection of restaurants and offers. Enjoy!

How long will my food order take?

The delivery times vary per restaurant and location, but this is clearly laid out in each of the restaurant sections. We aim to get you your food as quickly as possible.

What happens if my food doesn't arrive or if there's a missing item?

In the rare event that this has happened, please contact Careem through the app. Select "Activities" in the bottom menu of the app, then "Food", and select your most recent order. Then select "Help" in the top right corner and call the Help centre. Our awesome care agents will assist you immediately.