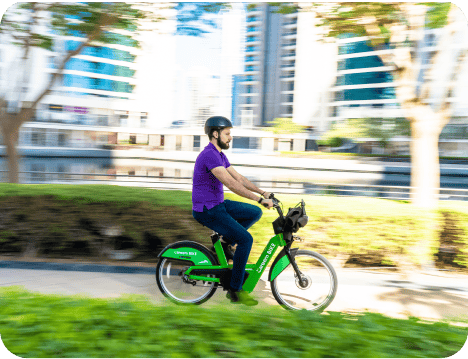 It's fast.
Careem BIKE is perfect for quick trips. A few taps, and you're off!
Ride now
It's affordable.
Choose from annual, monthly, weekly and daily memberships.
Ride now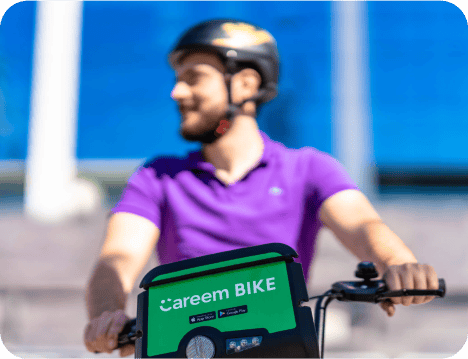 It's easy.
Finding a station, renting a bike and paying is super simple.
Ride now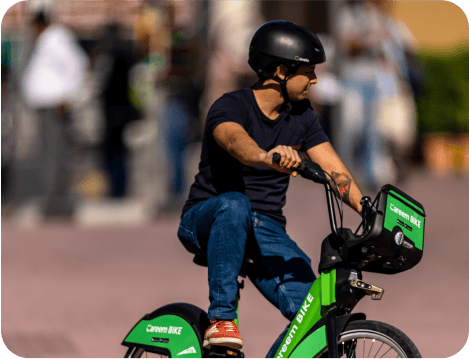 It's green.
Careem BIKE is the most sustainable way to get where you're going while getting exercise and having fun!
Ride now
Top Questions
How do I unlock a bike?

Open the Careem app and select Bike from the home screen. Scan the QR code on any of the bikes in the station, and your trip will automatically start.

Do I have to return the bike in the same station I picked it up?

No, return your bike at any station with capacity.

How do I plan my trip?

In the Bike section of the app, you can select the nearest station and it will show you the number of available bikes and empty docks.